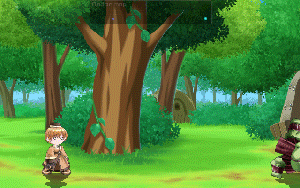 Description
Edit
Summon a ball of light drops from overhead that land in front of you and then continue to hits backwards enemies by changing the Holy Light ball orbit
The ball flies horizontally, hitting multiple times
The timing of the hit determines the angle of flight.
Requirements
Edit
Holy Light , → →+B
Press Down, Forward , Strong Attack and then Forward, Forward, Strong Attack
Related Move
Edit
The same follow-up move for Holy Light but for Female Acolyte only with different animation and different requirement.
Gender Differences
Edit
Male Only
Edit
Hits enemies backwards by changing the Holy Light ball orbit
Ad blocker interference detected!
Wikia is a free-to-use site that makes money from advertising. We have a modified experience for viewers using ad blockers

Wikia is not accessible if you've made further modifications. Remove the custom ad blocker rule(s) and the page will load as expected.