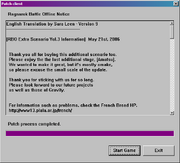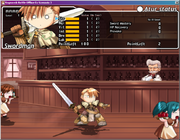 PACNyx v 0.6.1
Edit
made by Nyxojaele
Description
Edit
There are newer major release , see PACNyx+ for more information.
The primary feature of this application is to view all the resource in PAC files that RBO game use. The main feature are
Extract all files from a .PAC
Extract selected files from a .PAC
Extract RBO image files as a bitmap, PNG, CG or IMG from a DAT file.
View RBO image files in a DAT file
Listen to audio files such as WAV files
Can create new PAC
Can resave or modify PAC
How to Use
Edit
The first time PACNyx runs, it will ask for all the standard and expansion PAC's. If there are some PAC that you don't have, just skip it.
Very Quick Steps to edit PAC
. Extract one of the img files (for example : stage select for prontera field) as PNG
. Extract all the pac file (i forgot the name)
. Edit the png using any image editor such Adobe Photoshop
. Create a new IMG from that PNG
. Create a new PAC using all the extracted files from step 2 + new IMG
. Rename the Original PAC as a backup if anything goes wrong
. Add the new PAC in the same folder as the original PAC
. When you stage select on Prontera Field, the new image appears.
Requirements
Edit
Download Link
Edit
Alternative Solution
Edit
External Link
Edit